A fintech leader, well versed in applying new technology to advance interaction efficiency, Orient Securities — also known as DFZQ — recently sought to upgrade its storage infrastructure and strengthen its active-active service. The company wanted to revamp its entire, outdated infrastructure, plagued by complicated cabling systems, slow operations, and high Total Cost of Ownership (TCO).

Founded in 1998 in Shanghai and listed on both the Chinese Mainland and Hong Kong stock markets, the bank and brokerage firm today has over 5000 employees across 168 securities branches in 81 cities in China, offering comprehensive financial services that cover securities, futures, asset management, wealth management, investment banking, investment advisory, and securities research.

With such an extensive network and interests, in particular the bank wanted a Disaster Recovery (DR) solution that could protect its mission-critical systems. It also required multiple-purpose storage — to serve its Virtual Machine (VM) farm, file services, and backup and archive systems — as well as overall increased capacity, all to guarantee service free from interruptions but with a reduced physical footprint in the data center.
Huawei's FusionCube for Cloud Hyper-Converged Infrastructure (HCI) — an IT platform complying with open architecture standards — converges computing and storage into one. It pre-integrates distributed storage engines, virtualization, and cloud management software, allowing for resource-on-demand provisioning and linear expansion.

FusionCube for Cloud also supports various hardware form factors, including blade, high-density, and rack, meeting the flexible configuration requirements of different services for compute, storage, and Input/Output (I/O) resources. The solution applies to cloud computing scenarios and is an ideal choice for deploying the IT infrastructure of cloud data centers.

Additionally, this system offers an end-to-end solution from server, storage, hyper-converged infrastructure to data center facilities, which simplifies infrastructure delivery and accelerates service rollout.

Offering high density and resilience, this infrastructure can also support the diverse demands of business growth. It provides cost-effective remote replication solutions, protecting critical customer data. Furthermore, having only a single service focal point for all fundamental and mission-critical infrastructure is a major advantage.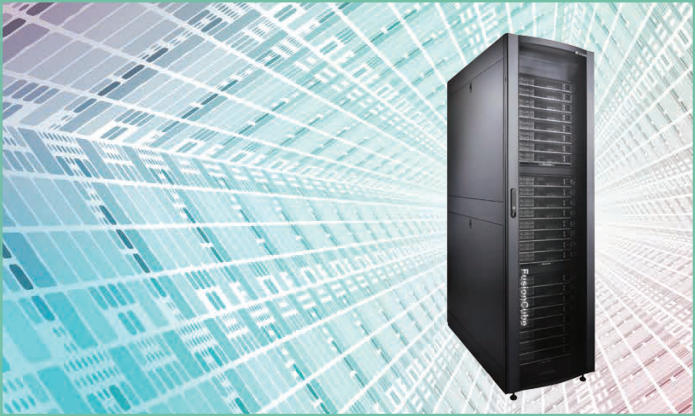 After solution implementation, Orient Securities reaped several key benefits.
The physical footprint of its data center was cut by more than 30%, thanks to consolidation to high-density blade servers. Similarly, cabling was slashed by 50%, significantly simplifying Operations and Maintenance (O&M). The bank's Recovery Point Objective (RPO) was reduced to just three seconds, greatly enhancing data security. Looking forward, Orient now enjoys improved ability to meet future surging demand from diverse applications and to handle the unpredictable demands of business growth.