Huawei Asia Pacific
ICT Competition
Huawei is a leading global Information and Communications Technology (ICT) solution provider and Huawei's ICT Talent platform was created to identify and incubate young ICT talent and organize world-class training opportunities to support the development of the digital economy. Huawei provides free ICT courses for students who are willing to improve their knowledge.
The Huawei ICT Competition is intended for students in Huawei ICT Academy and those in higher education institutions who are willing to join the ICT Academy worldwide. The competition aims to provide students with a dynamic platform for healthy competition and the exchange of innovative ideas, further developing their ICT skills. With a focus on using cutting-edge technologies and platforms, Huawei strive to ignite a spark of creativity and enhance the students' capacity for innovation.
On March 17, 2023

Huawei will officially announce the winners of the Huawei ICT Competition 2022–2023 Asia Pacific Regional Final

, 7th edition of the annual event. With the theme of "Connection, Glory, Future", the competition has gathered 4,772 Huawei ICT Academy students and teachers from 10 Countries/regions, including Hong Kong and Macao (China), Indonesia, Philippines, Malaysia, Thailand, Singapore, Korea, Bangladesh, Cambodia and Sri Lanka. A total of 290 ICT Academies will be competing in two technological tracks of Network and Cloud, forming 9 Network Teams and 10 Cloud Teams via Huawei eLab and Huawei Cloud environment.
Why do we need ICT Talent Program?
Global Certification
Develop with partners, share resources worldwide, and build a leading ICT certification system and a benign talent ecosystem.
Rich Resources
8 technical fields and certifications available, with 17 professional courses taught by 1200+ Huawei-certified lecturers worldwide.
Supporting Service
Huawei Instructor Certification, Huawei Student Certification, matched textbooks, laboratory equipment program and other supporting services.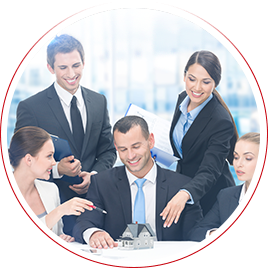 Priority Employment
Offering dozens of Huawei ICT Job Fairs worldwide per year, participated by 1000+ partner companies, and providing nearly 1,000+ jobs.
Agenda
09:25-09:30
Warm up video
09:40-09:45
Traditional Dance Performance
09:45-09:50
Huawei Opening Remarks - Vice President of Huawei Asia Pacific
Mr. Zhang Zhengjun
09:50-09:55
Keynote Speech - Executive Director of ASEAN Foundation: Results of Regional Talent Development and Cooperation
Dr. Piti Srisangnam
09:55-10:00
Keynote Speech - Chief of Executive Office of the President of the Republic of Indonesia (KSP)
Jenderal TNI (Purn.) Dr. H. Moeldoko, S.I.P.
10:00-10:05
Keynote Speech- Director General of Higher Education, Research, and Technology Ministry of Education, Culture, Research, and Technology
Prof. Ir. Nizam, M.Sc., DIC, Ph.D., IPU, Asean Eng.
10:15-10:20
Awards: Announcement and Award Awards of Outstanding Women in ICT
10:20-10:25
Awards: Announcement and Award of 3rd Place Winners
10:25-10:30
Awards: Announcement and Award of 2nd Place Winners
10:30-10:35
Awards: Announcement and Award of 1st Place Winners
Speakers
Brad Casemore

Research VP, Datacenter and Multicloud Networks


Kevin Tolly

Founder, The Tolly Group