The stock industry is highly dependent on IT. All stock businesses are processed based on data, which requires the support of informatization. Increasing stock types, listed company numbers, and investor numbers have injected vitality into the investment transaction. ICT infrastructure needs to meet requirements of higher speed, higher reliability, and larger capacity in trade processing. In addition to core trading businesses, ICT covers other stock business domains, such as business process handling and risk management and control. These demands drive the technology transformation of stock exchanges, stock firms and investors.
Challenges for the ICT system of Asia's Oldest Stock Exchange
Bombay Stock Exchange (BSE) is an Indian stock exchange located in Dalal Street, Mumbai. Established in 1875, BSE (formerly known as Bombay Stock Exchange Ltd.) is India's and even Asia's oldest stock exchange. By July 2017, BSE was the world's 12th largest stock exchange with a total market value of more than US$2 trillion.

BSE is one of the world's fastest stock exchanges, with a median trading speed of six microseconds per trade. BSE can process mass daily trade at such a fast speed because of the comprehensive reconstruction of its ICT infrastructure a few years ago. "It gives us report every six microseconds. To maintain this criticality, and also the up plan, it's very, very important that your networks, your systems and infrastructure have to be of the world class standard. You can't have anything lower than that.", said Kersi Tavadia, CIO of BSE.

BSE's five hundred servers needed to meet basic high bandwidth and low latency requirements. The original storage system was outdated and had reached its end of life stage which lead to high maintenance costs. New hardware needed to be purchased to support new application rollout. Because of the low scalability of the original architecture, the IT team had to take much time and energy to manage the ever-growing infrastructure (including physical servers, operating systems, firewalls, and patches) for each new deployment, which was a great challenge. In addition, server power and cooling requirements increased the OPEX. Therefore, the BSE IT team was thinking about how to solve the problems of insufficient data storage and processing performance, high power consumption, and high maintenance costs, and how to achieve reliable disaster recovery (DR) performance.

"We used to use Huawei built strong on the networking side, we renewed them from networking side. But there is very little presence in the country, or the support available in the country. So our challenge to them was to demonstrate the POCs so they set up the labs with us. They showed us that their systems are capable of running it and they proved it and we started utilizing it. We started small but now we are really comfortable and we are using quite a lot of Huawei servers also in our core trading platforms also." Kersi Tavadia added.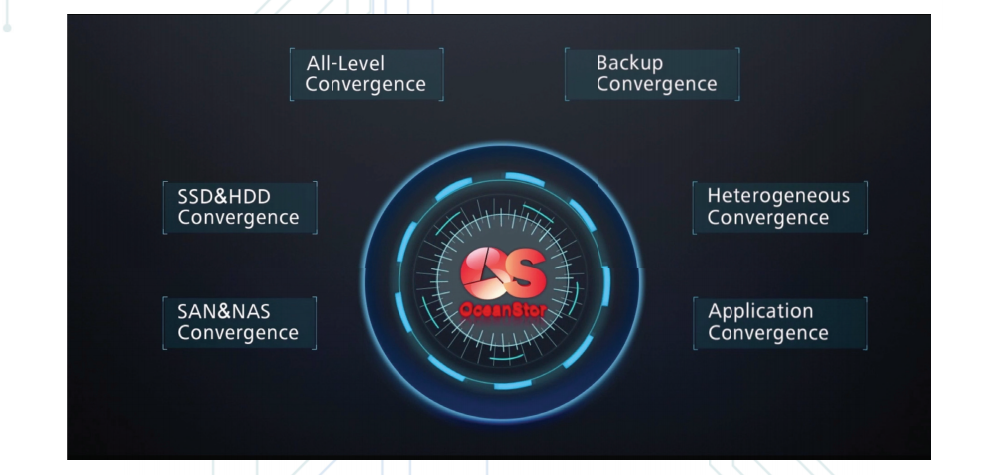 How Does ICT Meet the Requirements of Fastest Stock Trading?
Huawei has a full-stack ICT platform that supports cloud-pipe device collaboration that can help BSE build core trading and big data infrastructure on the Huawei digital platform. The upper-layer platform can conduct its own service optimization and innovation, regardless of the requirements for complex ICT software and hardware systems in the lower layer. BSE finally chose Huawei to help it upgrade the ICT infrastructure of core trading and big data platforms, mainly involving the storage system, servers, and networks.

To meet BSE's requirements, Huawei used a converged and fl ash optimized design for its OceanStor 5500 V3. This allowed them to achieve a low latency of less than one millisecond for all fl ash configurations. The solution is ideal for stock trading scenarios. Huawei's technologies effectively helps BSE to be one of the fastest stock trading exchanges and effectively protects customers' initial investment and reduces the total cost of ownership (TCO).

There were tens of thousands of connections on the gateway of the trading system. BSE was searching for scalable routing and switching mechanisms to implement low latency and costs. Huawei's network devices could meet these requirements.

"We have been using the routes, Huawei routers, we use in 40 cities. We are using the OceanStor also for this kind of equipment. We use the servers also in out trading platforms. We are using the high density servers, which are coming out. We are trying to use them for our hundred clusters. So now slowly we are trying to build the Huawei stack also." said Kersi Tavadia.

Safeguard for Stock Trading and Financial Technology Integration
Huawei built a secure, reliable, efficient, on-demand and converged storage system to ensure efficient IT operations. Such as unified NAS storage management, and remote replication for data consistency.

"Bombay's Stock Exchange is Asia's oldest and today the world's fastest stock exchange. It's one of the national critical infrastructures because if there's any issue with the stock exchange the country's economic parameters may get impacted." Kersi Tavadia added.

At present, India's financial technology is developing at lightning speed, and more financial technologies will be utilized in stock trading. For example, in addition to the digital trading platform stock exchanges can also build a unified risk control platform by incorporating artificial intelligence and big data technologies. To fully realize and enjoy the benefits of these technologies, Huawei will continue to provide more complete solutions and services to facilitate BSE's digital transformation.